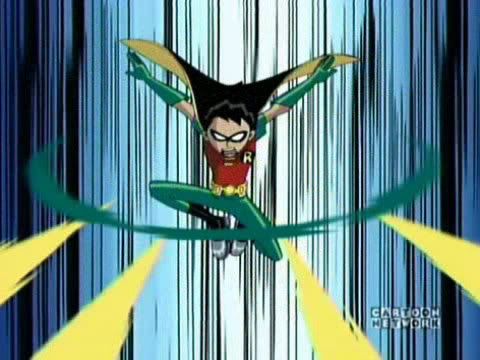 More Teen Titans.
R
obin
Position: Titans leader
Biography: Batman's old side kick, now leader of Teen Titans.
This is a picture of Robin vs. Slade. It's my first all computer illustrated picture. (My Dad helped me color it.) Let me know what you think! (In the comments!!) I'm proud of myself that I completed it in 2 hours on one night.